Top Five Wednesday is a weekly meme hosted by GingerReadsLainey and Sam from Thoughts On Tomes over on Goodreads. This week's topic is top 5 rainy day reads. Appropriate, considering it rains about twice or more daily in Florida during the summer! (Seriously. It sucks. I live so far south that it's not even considered sub-tropical but actual tropical. Help me.)
---
5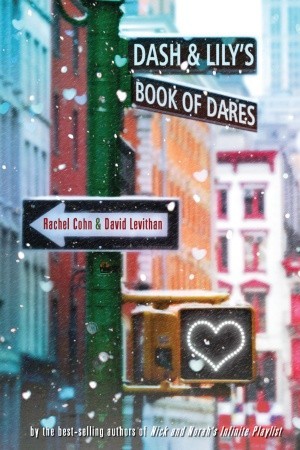 A little out of the season for rain (snow would probably be better!), but Dash & Lily's Book of Dares by Rachel Cohn and David Leviathan is a super easy read and pretty darn cute to boot.
4
You probably won't read it in a single day, but Fangirl by Rainbow Rowell is another good contemporary option for a rainy day!
3
I never hear anything about this book, and I wish I heard more. Chime by Franny Billingsley is a very different book, and not only is the setting really my cup of tea, the writing style is so fun. Plus, look at this cover! I love it.
2
Another book I never hear about is a personal favorite of what must be five years now, and that is The Splendor Falls by Rosemary Clement-Moore. I seriously need to do a re-read of this one (Goodreads! Add a re-read option PLEASE!), because I want to know if I'm still so in love with the story and the setting as I was way back when. I hope I am.
1
I don't even need to say anything, this one is just a straight-up given. Harry Potter forever and always. The nostalgia is the key.
---
And that's my top 5 Wednesday for the week! Thanks for reading!