Two posts in a day? Blasphemy!
Top Five Wednesday is a weekly meme hosted by GingerReadsLainey and Sam from Thoughts On Tomes over on Goodreads. This week's topic is top 5 characters I think I'm most like. Be prepared for some obvious answers, I can't help myself.
---
5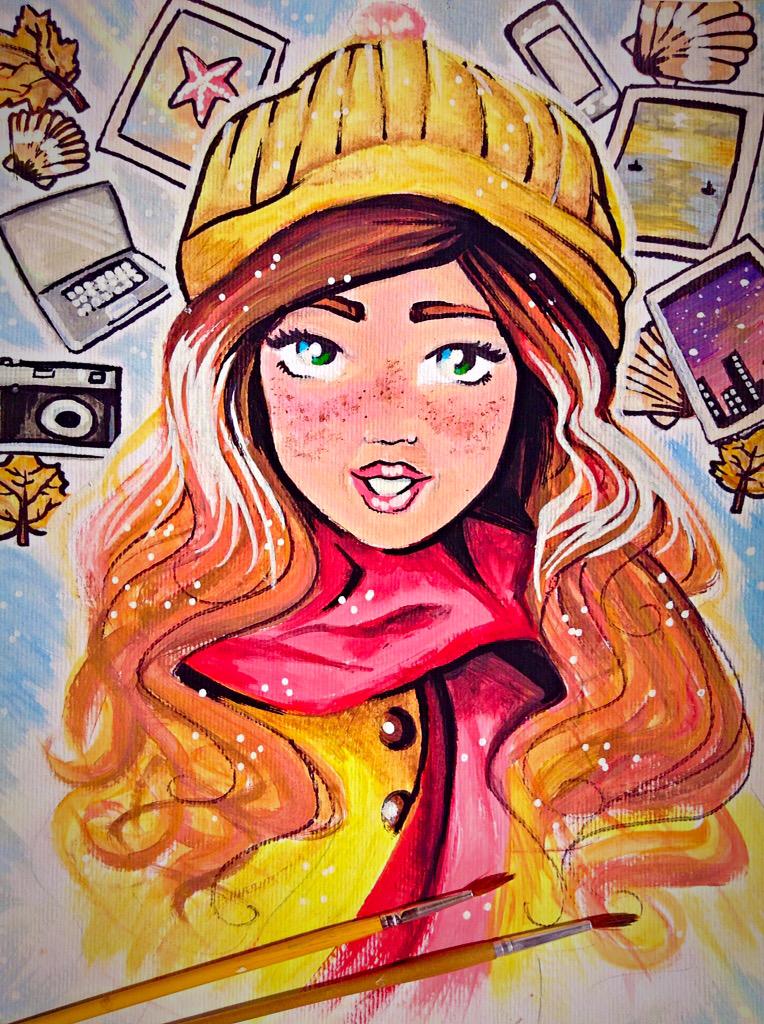 Penny Porter from Girl Online by Zoe Sugg. We may not have the same type of anxiety, but we definitely share the condition. Also, art credit!
4
Lizzy Bennet from Pride & Prejudice by Jane Austen. Book love! A common theme in this one, as you'll see.
3
Bianca Piper from The DUFF. The sass, the wit, the take-no-shit. Plus, attractive best friends. (Seriously.)
2
Obvious one, Cath from Fangirl. I related to a lot of things when it came to Cath, which is why I felt so strongly towards the book, but the thing that really hit home for me was how Cath struggled in her creative writing courses because she only knew how to write fanfiction with any confidence, and that just didn't fly. I mean, I changed names and stuff, but I still had immense struggles grappling with this when I was in college. Also, art credit!
1
The most obvious one. Growing up, and even today, I relate to Hermione pretty hard. Gryffindor, book lover, hair that can't be tamed. (God help me, and I live in Florida, I make Hermione's hair look like the movie versions post third-year.) Sure, she's a hell of a lot more clever than me, but that never stopped me. 😉
---
And that's my top 5 Wednesday for the week!
Now, back to my readathon.